You came here seeking a "SUPER" smile and that just happens to be Dr. Chamberlain's specialty. You may wonder how we got the name SuperSmile Orthodontics?
The SuperSmile name evolution started when Dr. Chamberlain was just 17. He was raised in Berkeley California. He needed a new belt, so he asked his brother's advice. His brother told him the only place to buy a belt is on Telegraph Avenue. So he ventured out and carefully selected one with a Superman buckle. He was proud to wear something that stood for truth, justice and the American way! He was teased at times but it soon became his icon. It could be polished to a mirror like shine. Unfortunately it was stolen out of his car while he was attending an opera. A fellow classmate at University of California San Francisco knew he missed his inspirational emblem. He bought him a replacement Superman belt buckle. It was a token of friendship and a classmate's belief in him. At this point many of you may have seen him out in the Centennial Hills area wearing it. The belief lives on that there is a little superhero in us all! That is the story behind Dr. Chamberlain naming his office SuperSmile orthodontics.
We are excited to announce that we have a beautiful new sign with SuperSmile on it! Be on the lookout for some fun changes in the office decor in the coming months. We want you to look forward to your appointments and enjoy the time you spend with us.
[caption id="attachment_140" align="aligncenter" width="640" caption="There is a superhero in all of us!"]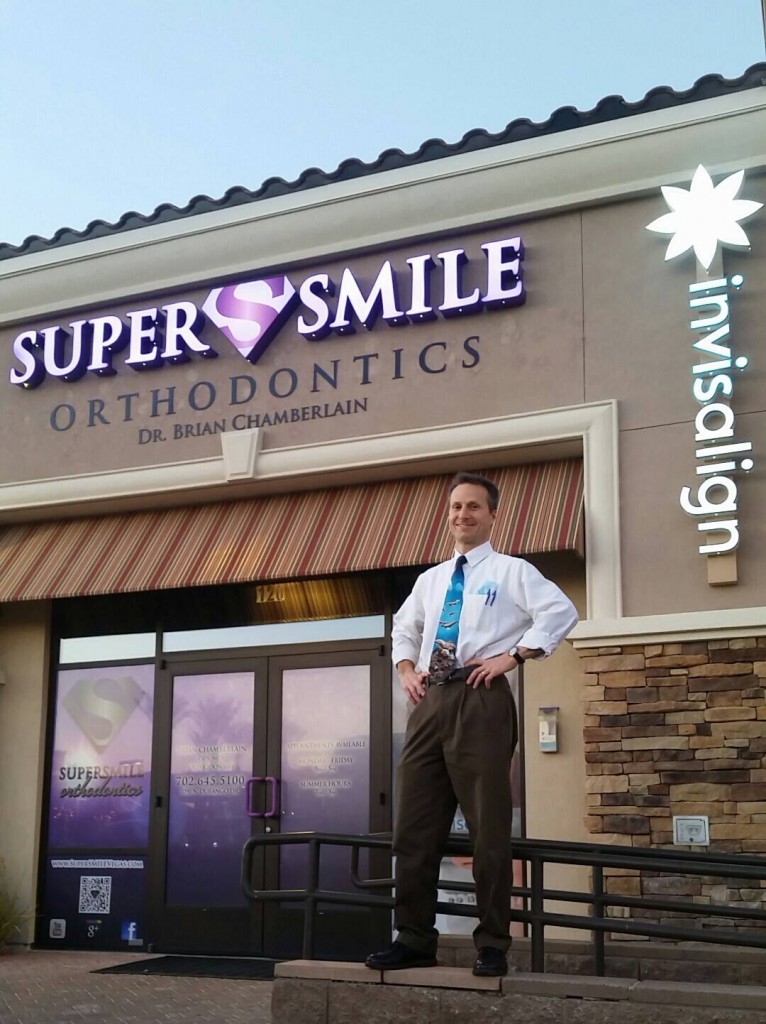 [/caption]
SuperSmile says it all!
Leave a Reply