#InstagramSuperSmileOrthodontics
June 19th, 2019
Receive a SuperSmile beach towel and a Wet n Wild Las Vegas ticket, when you start braces or Invisalign this summer!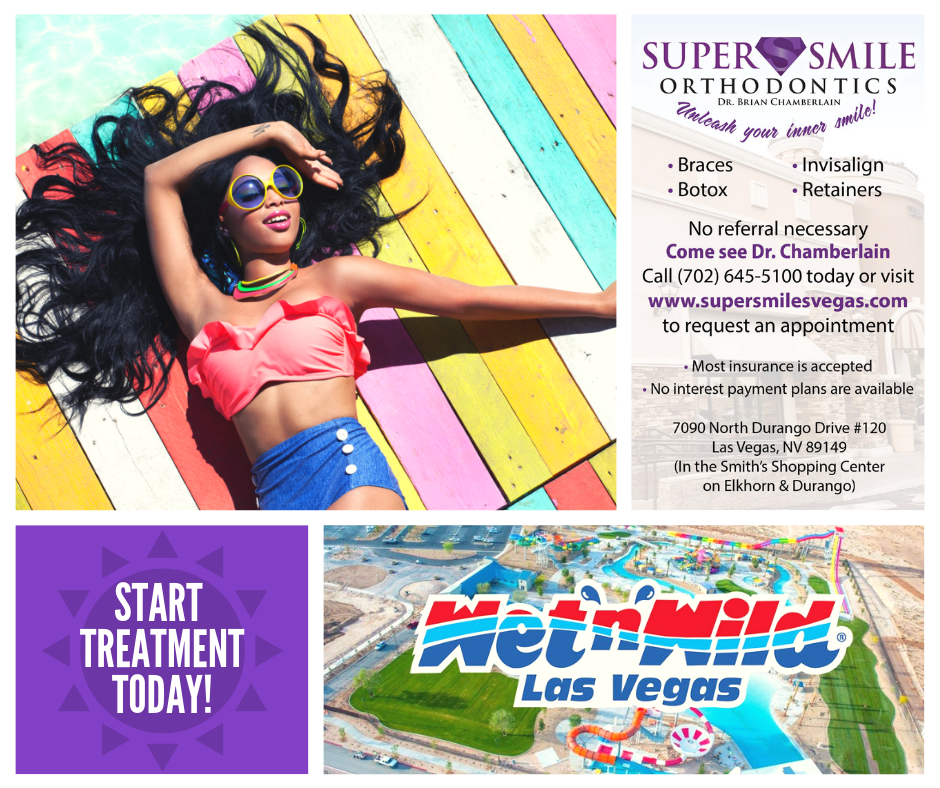 March 18th, 2016
You're a superstar at SuperSmile Orthoodontics!  Need to pass a few moments while you wait for your appointment with Dr. Chamberlain. We would like to invite you to participate in our social media wall. We want to feature YOU being silly and having fun at SuperSmile Orthodontics. It will be super seeing your friends and classmates that vist our office too!
Take a selfie! (we even have cool little signs/props to enhance your photo)
Post it on YOUR Facebook or Instagram then tag us at SuperSmile Orthodontics or we can find your image with our hashtag #SuperSmileVegas and we can share it for you.
Please print your image on our photo printer and autograph it.
Hang your autographed photo on our wall. (make sure to take it home at your next appointment)
[caption id="attachment_156" align="aligncenter" width="640" caption="Starring You!"]
[/caption]
January 22nd, 2016
If you have not already started following SuperSmileOrthodontics on social media, you are missing out! We have contest information and fun promotions that we would love for you and your friends to be involved with.
Of course you can click on our social media links via our website at http://www.supersmilevegas.com.
Below are direct links to SuperSmile Orthodontics social media -
Facebook: Supersmile Orthodontics Las Vegas
Twitter: https://twitter.com/supersmilevegas
Instagram: https://www.instagram.com/supersmileorthodontics/
[caption id="attachment_113" align="aligncenter" width="940" caption="FOLLOW US!"]
[/caption]